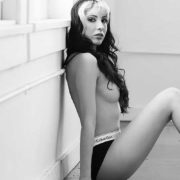 Why do I need a portrait consultation?
There are a few reasons why it's best to have a consultation before your photo session. First, you'll meet your photographer, Evan. This helps build a rapport. Second, we can find out more about you and your ideas so we can collaborate on the session. We'll cover this with the "Client Consultation Questionnaire" when you come in.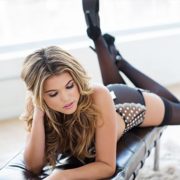 How long does it take?
Sessions vary depending on how many outfits and backgrounds we do, as well as if our stylists will be doing your hair and makeup or if you're arriving ready to shoot. We will discuss these specifics during the consultation.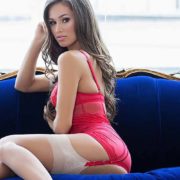 Is it normal to be nervous about my session?
Of course! Most of our clients have never done a pin-up session before. Once you're in the studio, you'll see what a relaxed, professional atmosphere it is. Only one session is photographed in the studio at a time, allowing for complete privacy. We want you to have the confidence that you'll look and feel great.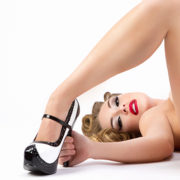 How will I know how to pose?
We will be there to guide you through your posing step-by-step. We love that the more we pose with you, the more comfortable and confident you'll become—poses will begin to flow from one to the next. We look for the best angles to show you off.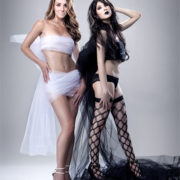 Can I bring someone with me to my session?
We understand why you think you might want to, but believe us: they'll only be a distraction and make you self-conscious. Photographing as a team gives you the opportunity to work one-on-one with a professional photographer and trained assistant to perfect the details and make sure you look fantastic. We hope this thought process will start to get you excited about your experience.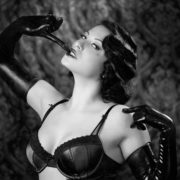 What happens after my Ditra Flamé session?
We hope you'll spend the next few days telling everyone you know about what a great experience you had! About one week after your session, you'll come back to the studio to see your portraits on the big screen in our theater. You can come by yourself, bring someone special, or you'd like to help make your selection decisions.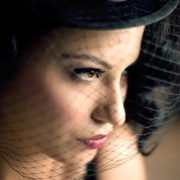 Will my portraits have wrinkles and blemishes removed?
Each photograph selected for albums, calendars or additional purchase options will be fully retouched. Our highly-skilled artist will blend and soften facial lines, lighten eye circles, whiten teeth, remove blemishes, and reduce facial shine. Additional retouching services are also available and are priced based on the amount of work necessary.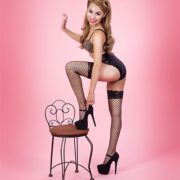 Will my images be used on your site?
Your privacy is important to our reputation. No image will ever be used on our website, blog or promo pieces without expressed, written model releases. We respect your right to privacy—that's a major reason why you'll view your images at our studio and not online.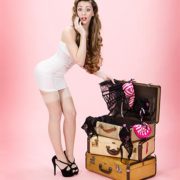 What's your payment policy?
All packages are confirmed with a 50% reservation payment when you schedule your appointment. The balance is due 10 days prior to your session, as we don't want you to have to worry about money the day of. We have a 7-day cancellation policy: should you need to reschedule and do so 7 days prior to the day of your session, we will apply your deposit to your new session date. If you do not contact us 7 days prior to your session, then your initial payment is forfeited and you will be charged a $75 rescheduling fee. We accept cash, check and credit cards. Please call us for package prices and specials.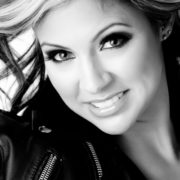 Why use a professional makeup and hair stylist?
When looking through the pages of your favorite glamor magazine, all the elements you see work together, from the hair and makeup to the set, props and lighting, to create the final image; we pride ourselves in our attention to these details. Having these services taken care of will set the ideal mood for your session, whether you arrive straight from your favorite salon or have one of our makeup artists create your look in-studio. Let us pamper you in the whole way with special hair and makeup options between sets. Please remember the makeup you wear for everyday use is less specialized than what you would apply to be "camera ready."